Bad Habits That Often Make You Hire Regular House Cleaning Service
Home
/
Bad Habits That Often Make You Hire Regular House Cleaning Service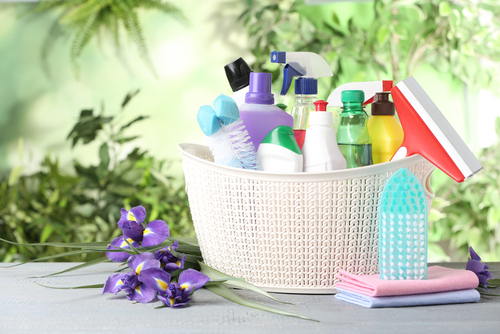 Posted on
September 22, 2022
Maybe we or our habits cause the mess in our house but still have not recognised it. Some practices are more complicated to leave than others, and breaking them becomes a must when tidying up your place is a matter of concern.
Though regular house cleaning is one of the most vital services you must hire for the safety of your place, you may be the cause of its increasing needs. Do not worry, dear! You are not alone in this queue because most people commit the same mistakes as they do not even know what they are doing are errors. However, we have listed a few bad habits that will make you hire cleaning services in Engadine. So, read the following carefully to solve this problem, pronto!
Bad Habits to Leave to Enhance the Safety of Your Place after Regular House Cleaning
Bad habits you need to leave immediately for a safer, cleaner, and more hygienic home environment include:
Keeping an Old Kitchen Sponge for a Long Time
Do you remember when you bought kitchen sponges for the last time? Many think that sponges get cleaned in the process when being used with soap. It is nothing but a misconception that can do more harm than you can ever imagine. You probably do not know that sponges are well-known as breeding grounds for dangerous bacteria. So, ensure you replace your kitchen sponge as frequently as possible to keep the environment clean.
Forgetting the Laundry After Leaving It in the Washing Machine
Regular house cleaning has become more frequent due to this habit. Everyone knows that doing laundry is the least favourite house chore. And we reckon you might leave the dirty clothes in the machine longer than you would admit.
Do you know this habit can worsen your house environment? Yes! Leaving the damp clothes for a long time may create a nasty odour. And it will often make you come to the professional cleaners in Gymea.
Clutter on Table Tops
Every house has an "anything and everything" space. Generally, this space is a tabletop where you place all the house knick-knacks, school stuffs, grocery bags, and almost everything. Gradually, this place becomes an odd area of your home, adding up to the overall look of your home.
Also, randomly putting things may affect the aesthetics. So, be careful while organising your home and keeping the place clean in Heathcote.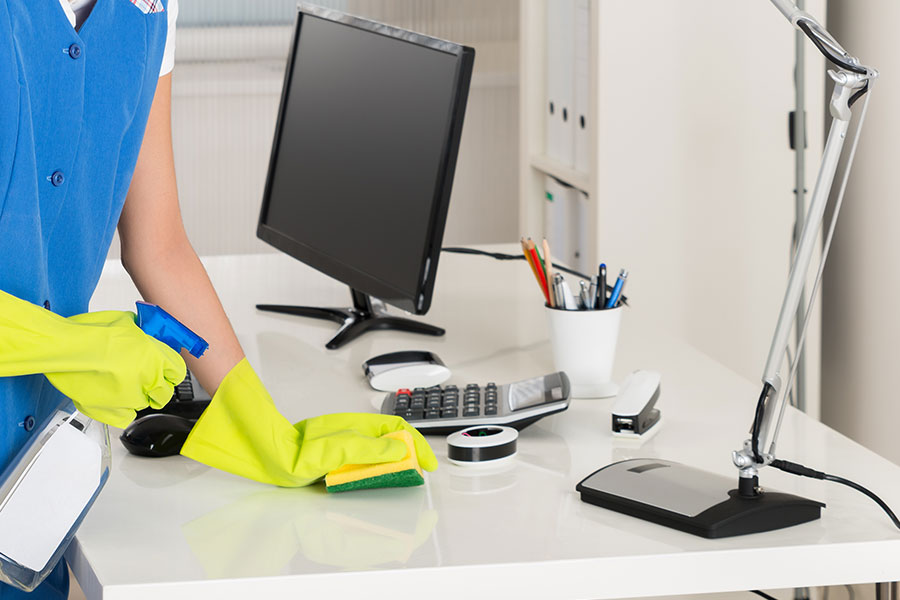 Utilising Dirty and Inefficient Cleaning Tools
Only hiring a regular house cleaning service will not work while your cleaning tools are inefficient and dirty. Our professionals will reach your place frequently to keep it clean as much as possible. But, utilising dirty cleaning tools at home will spoil all our efforts and worsen the situation. Cross-contamination is one of the most common errors, and most people commit this mistake due to insufficient knowledge. However, look at the report on Household Cleaners – Australia and see the increasing awareness of people regarding this aspect.
Leaving the Fridge Unattended
Though cleaning in Illawong gets enough priority, especially in homes, some bad habits do not let the process happen properly. Do you think the cold temperature of your fridge can shave off the germs and their growth? You are on the wrong track because food can still spoil and harbour bacteria even though being in a dry and cold environment.
Hoarding
The tendency to hoard everything beforehand may often spoil things whether we realise it or not. If you do not believe it, open your drawers, cabinets, or shelves and see how many items you properly use. To rectify this mistake, you may hire a professional regular house cleaning service. It is almost impossible to cut out the excess and rearrange the necessary things alone. So, our cleaning professionals in Kareela suggest you be more precise about choosing your items.
Letting Carpet Stains Settle
It is one of the worst mistakes because carpet fibres are absorbent. And letting carpet stains settle will make those marks too stubborn to leave. So, why waste your expensive and beautiful carpet? Instead, call our professionals! We will reach your place as soon as possible to wash the carpet in the safest way possible. Stay in touch with our Facebook page when you seek more details on our services and daily activities.
Overlooking the Role of Regular Cleaning
Avoiding the importance of our cleaning services in Kirrawee is another prospect of this problem. No matter what cleaning type you need for your home, we are up for help. So, contact us now and express your specific demand to schedule a cleaning ASAP!
Wrapping Up!
Hopefully, now you have understood what you should not do while seeking a clean home environment. However, taking our professional regular house cleaning will also help you deal with the already messed up situation. So, look no further and contact us when in need. Visit our Twitter page for more details, or comment below!