Eliminate Dog Smell in The House with Professional House Cleaning
Home
/
Eliminate Dog Smell in The House with Professional House Cleaning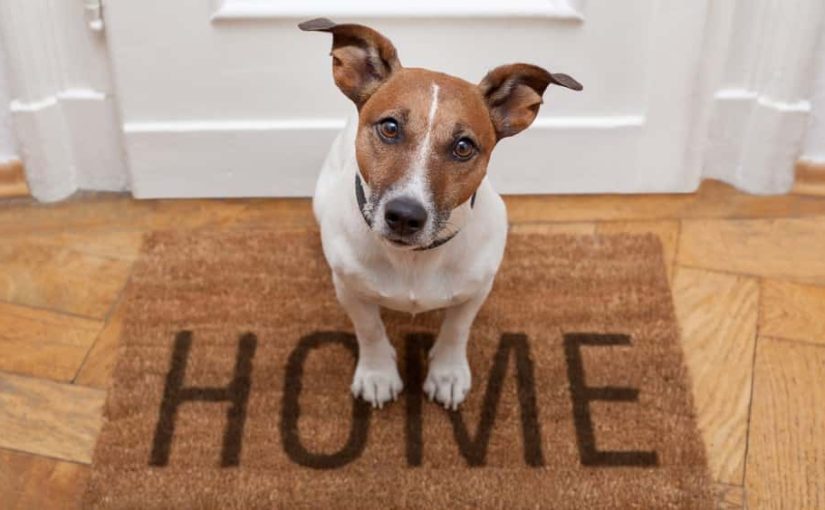 Among many different pets, dogs are the most active and playful ones. From running inside the house to playing, even their daily walks leave your dog smelly! This foul smell starts to take over until you do something to get rid of it.
FYI- there are several DIY things you can perform to eliminate a foul dog smell. But, to get rid of dog smell in your home, house cleaning is better in all aspects. Why so?
Why Do You Better Hire House Cleaning to Eliminate Dog Smells? 
It doesn't matter whether you mop the floor yourself. The reason is that having professional cleaners makes complete sense. And we, Shire Cleaners, recommend it for those looking to eliminate foul dog smells in their home. Following are some other reasons to hire expert cleaners.
You Can't Deep Clean Your Floor!
Bad smells caused by pet mess or dog body odour can linger on hard flooring. And daily sweeping or vacuuming merely masks the odour temporarily. If you genuinely want to eliminate dog odour, you better hire us. We know that pet stains are rather complex, and only we professionals can remove them thoroughly. Plus, house cleaning chooses the most effective products and uses proper techniques to conquer even the most stubborn smells.
Vacuuming Carpets Is Not Enough 
Undoubtedly, your carpets tend to absorb bad dog smells more than anything else. The smell is simple to eliminate if it is limited to ordinary dog odour. But dog mess or urine smells require expert cleaning methods that only we can perform. The best cleaning products you find at your local hardware store might contain harsh chemicals. We pro cleaners understand this concern and use safe and eco-friendly cleaning products.
Deep Upholstery Cleaning Is Necessary 
Do you allow your dogs to sleep on your couch or sofa? Then your upholstery will eventually start to smell like them. It is true even if you have extra dog covers for the pieces of furniture. If you wait a little longer, the smell will make its way to the material underneath. Have you browsed the internet to get rid of this situation and got plenty of results? Well, no matter what, these altogether cannot match the expertise we have. That proves you should rely on us rather than going DIYing.
In a Nutshell
Hopefully, you have understood why you should hire professional house cleaning to eliminate dog smells. If still in doubt, you can follow us on Facebook & Twitter.