End Of Lease Cleaning: What To Focus On And The Tips To Know
Home
/
End Of Lease Cleaning: What To Focus On And The Tips To Know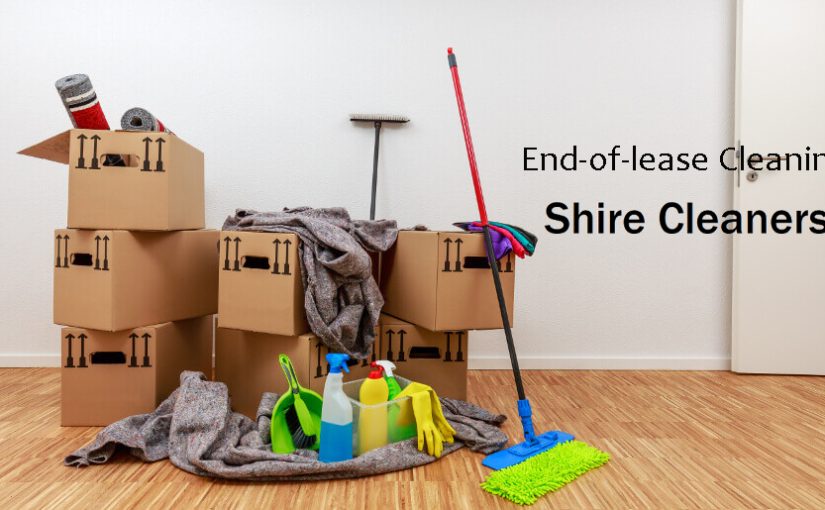 Posted on
September 16, 2022
Have you decided to move out? You may have started packing your belongings, but don't think you can't just pick up your stuff and leave the place. Instead, you'll need to deliver your leased property a good scrub from top to bottom.
It is not a simple task, so hiring reliable, experienced cleaners like us will help you finish everything on time. We have a solid team of professional cleaners to make the end-of-lease cleaning process much less stressful. We know where you should pay particular attention to please your homeowner.
What Areas Need Attention During The End Of Lease Cleaning?
The key to successful end-of-lease cleaning is to address the following areas of your leased apartment. They are:
1. Bathroom
If you don't want your landlord to keep your deposit, provide attention to cleaning your bathroom. Our team will start by disinfecting your toilet and shower. To do this most effectively, we spray them with a cleaning solution and let them work for a couple of minutes before our team starts scrubbing. Then, we focus on mopping floors, cleansing the faucets and eliminating the mould from the tiles and walls.
2. Kitchen
The next stop is the kitchen! Remember, your landlord would not skip it during an inspection, so you are supposed to be prepared to step up your game. Hire professional end-of-lease cleaning services of GYMEA to give this space the sparkle that it deserves.
Do not forget to remove all the food from the fridge, empty and wipe the cupboards, and remove dust from the extractor fan.
A pro cleaner never forgets to clean the countertop thoroughly and disinfect the entire area. We pay attention to the cooking area and try to clean stubborn oil marks and food crumbs.
3. Windows and Walls
Window and wall cleaning is an integral part of end-of-lease cleaning services. It is not something you do regularly as dusting and vacuuming. Plus, it is more difficult than you think as there are several hard-to-reach areas!
Unfortunately, your landlord won't listen to any excuses. So, hire professionals instead of risking losing your deposit. Pro cleaners of MIRANDA use good microfiber clothes for wiping. We know many techniques and equipment to reach the ceiling and the upper parts of the walls.
Last, clean the blinds as well! You can remove dust quickly and get a polished look with a vacuum cleaner.
4. Carpets
Carpets elevate curb appeal and provide a homey feel to your property, but if not being looked after properly, they can lose their lustre, spoil the interior and cost you your deposit. So, vacuum your carpets properly and try to eliminate all the stains.
If a regular cleaning procedure won't help, try to hire professionals for steam-cleaning. This method is very effective for removing stubborn food or blood stains. By hiring professionals, you can enjoy all the significant benefits!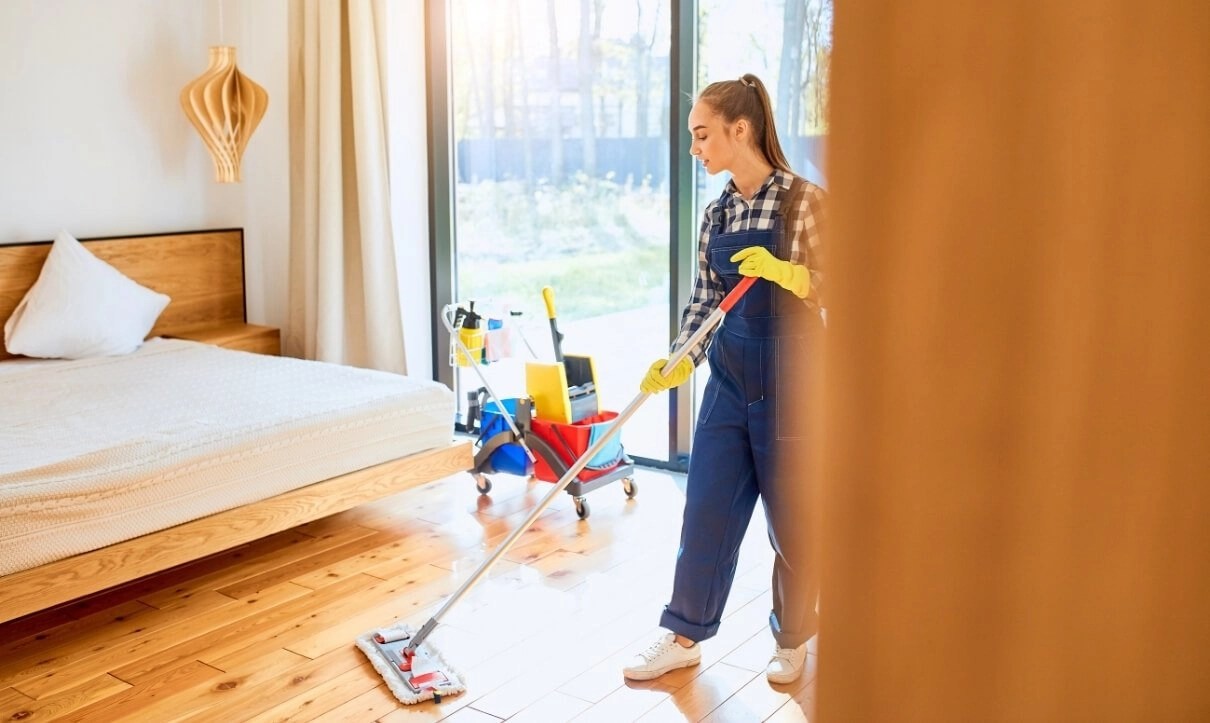 5. Bedroom
Last but not least- bedrooms! For cleaning your bedroom and living room, try to focus on:
Vacuum the furniture

Change the bed sheets and pillowcases

cleanse dust, dirt and cobwebs from walls and window sills

Wipe ceiling fan blades to offer a polished look

Wash the window curtains
Remember, a positive reference from your current property manager may help you find a dream home and maintain a good relationship.
The Mandatory End of Lease Cleaning Tips for Tenants To Get Back The Deposit
Remember, your deposit refund depends on the housing condition after you leave.

As a tenant, you can perform your own cleaning unless your agreement says differently. Sometimes, pro curtain and carpet cleaning get required by landlords.

Unless it is written and undersigned, you can do it as your wish. The same goes for the rug cleaning service as well!

Are you a DIY enthusiast? You should know the time and effort required to clean an entire apartment. Professional end-of-lease cleaning service comprises up to 6 technicians and takes up to 4, 5 hours of work. The pro cleaners have high-end vacuum cleaners, squeegees, detergents, etc. that help perform the job fast and efficiently. If you have time constraints, choose trained pro cleaners.

Pro cleaners always use bio-degradable, non-toxic organic products for the safest cleaning. And you know how much safety matters when you live with your family.

Your property owner can not imply extra charges in case the house is not fully cleaned before you move out.

If you did not get the deposit in time, you can challenge your apartment owner to court and opt for compensation.
Wrapping Up!
Need budget-friendly and excellent end-of-lease cleaning services? Select someone who can deliver quality guaranteed service at the most upfront pricing. Our cleaners have state-of-the-art technical training while we are fully equipped as well. We clean with the best-in-class cleaning equipment. So, contact us by clicking on our Facebook and Twitter pages!