Hire a Pro Bathroom Cleaner to Keep Your Coziest Place Safe!
Home
/
Hire a Pro Bathroom Cleaner to Keep Your Coziest Place Safe!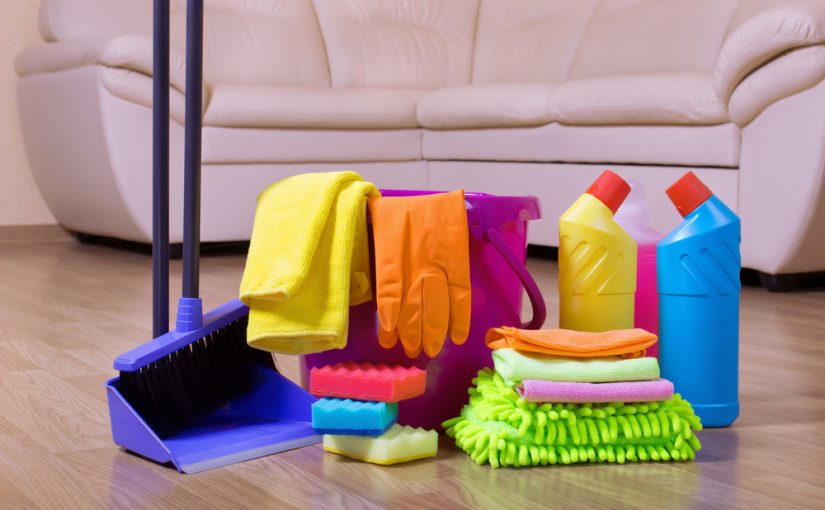 A study shows that "the Australian cleaning industry is currently worth about $12 billion and expected to become a key employer in the next few years." It shows the consciousness of Australians regarding the cleanliness of their property.
While coming to the property cleaning, one cannot overlook the importance of the bathroom, the coziest part of the home. And cleaning it needs much more than a bucket of water, mop and washing gel. Here, you may go for a professional bathroom cleaner in Sutherland Shire.
In this regard, you may contact us because we are one of the leading cleaning companies offering an extensive range of services for numerous purposes. However, this blog will help you know the facts on bathroom cleaning that may change your stereotypical concept.
Let's start with the importance of hiring pros for bathroom cleaning!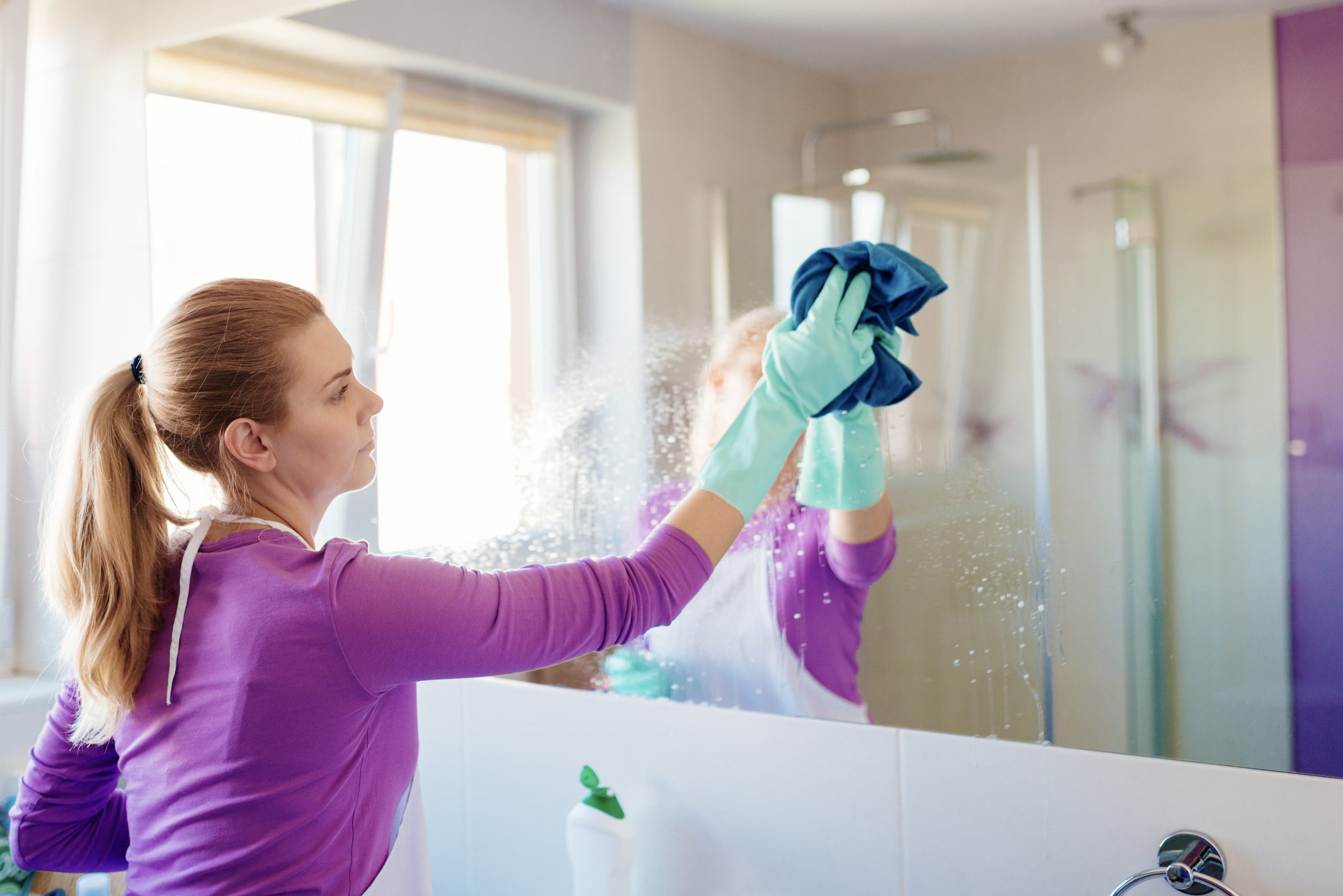 Why Need Professionals Over DIY for Bathroom Cleaning in Sutherland Shire?
As a trusted cleaning company, many people have asked us why cleaning companies hold a better position than using DIY techniques! To answer it, we have to bring a few prospects:
Consistency
The first thing is consistency that an individual living a hectic lifestyle can never bring. But this is the profession of expert cleaners who know how to maintain the quality of their service.
Efficient Techniques
As professional cleaners, we have got training to deal with any cleaning complications no matter how stubborn the stains are. But, you will surely give up on that dirt and stains after pushing yourself a little more because you do not know the correct technique and method.
Results
You cannot beat the result a professional bathroom cleaner in Sutherland Shire brings. And the reason behind this is our experience, expertise, and sufficient knowledge of the techniques and equipment where you lack.
Risk Management
Though bathroom cleaning seems easy and smooth, it is one of the household chores seeking extra attention and involves significant dangers. It is a slippery room in your home, and your one mistake is enough to invite risks. So, why do you want to take them? Hiring us will give you a stressless cleaning service. You can also visit our Facebook page before hiring.
Customized Cleaning
Everyone needs customized cleaning, but no one can serve it for themselves. But with years of experience, we can understand what you need even better than you. So, search no more and contact us!
Our bathroom cleaners offer several services, including cleaning:
Shower screens

Mirrors

Basin

Taps

Bathtubs

Shower stalls, etc.

Bathroom Cleaning Myths You Need to Stop Believing
Here are the most common and baseless bathroom cleaning myths no one should believe today!
Myth 1. Cleaning Products Kill 99% of Germs
Every professional bathroom cleaner in Sutherland Shire has heard it a thousand times. But believe us, it is nothing but a myth! You probably do not know that almost every cleaning product touts some version of this in their advertising. The truth? It is merely an attention-snatching marketing gimmick.
It only means the product killed 99% of the bacteria it tested on. These products cannot kill all germs or even dangerous germs. Also, studies have shown that water and soap do just as good as eradicating germs products. So, there is no substitute for pro cleaners.
Myth 2. Vinegar Can Remove All Dirt
Many people are fans of vinegar cleaning. This method comes from all the social media platforms showing the shiny results after using vinegar solution. Though it is partially true, this product cannot work on all surfaces, especially on slippery floors like the bathroom.
Stop believing these ads and the thought process of trying them at home and getting results. We guarantee you that you will get nothing but disappointment. So, instead of wasting your time, come to us and convey what you need to our the best bathroom cleaner in Sutherland Shire.
Myth 3. Bleach is the Ultimate Solution
After vinegar, bleach is another weapon to clean the dirtiest bathroom in the blink of an eye! It is ridiculous and illogical to even think about it! Contrary to popular belief, This is a disinfectant, not a cleaner! It can clean everything, better say, burn the surface.
Citing the evidence of how clean their bathroom is after using bleach, most people refuse to believe this myth. In reality, this is nothing but the bleach combined with soap scum that is doing the cleaning. So, leave these awful methods and come to us for the ultimate solution!
Myth 4. Newspapers are Enough to Clean Glasses
Sure, your bathroom glasses will get clean if you wipe them for long enough with a newspaper. Many people use this technique for cleaning glass accessories. But it will work only on light dust and dirt. While talking about stubborn stains of bathroom glasses, newspaper cleaning will make you hopeless.
So, instead of trying these conventional methods time and again, you should give a chance to a professional bathroom cleaner in Sutherland Shire who has already settled various complicated works efficiently in less time. So give us a call when you need our bathroom cleaning services.
Myth 5: Chemical-free Products are Blindly Reliable
People sometimes get fooled by natural products. One can hear the term "natural" so often in marketing that it almost means nothing anymore. Only because a product has a tag does not mean it is safe and does not cause any problems.
For example, ammonia is natural and consists of the elements nitrogen and hydrogen. And everyone knows the impact of these elements if used in anything higher than a trace amount. So, be careful about your decision!
In a Nutshell
If you have understood that you need a bathroom cleaner in Sutherland Shire to keep your coziest place safe, look no further and contact us. Our range of services will eliminate the need for going anywhere else for other services because you offer everything under a single roof- whether it is regular cleaning, house cleaning, commercial cleaning, end-of-lease cleaning, one-off lease cleaning, etc. For more details, read a few more blogs!