Jannali Cleaning Services: Ensuring Sparkling Spaces in the Heart of Jannali
Home
/
Jannali Cleaning Services: Ensuring Sparkling Spaces in the Heart of Jannali
When it comes to maintaining a clean and organized living or working space, Jannali residents know the value of professional cleaning services. Jannali Cleaning Services, powered by Shire Cleaners, offers top-notch cleaning solutions tailored to the unique needs of the local community. With a commitment to excellence, a range of services, and a strong online presence on Facebook, Twitter, and Instagram, Jannali Cleaning Services is the go-to choice for those seeking immaculate surroundings.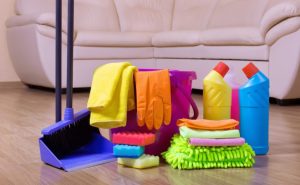 Why Choose Jannali Cleaning Services?
At Jannali Cleaning Services, we understand that a clean environment plays a pivotal role in promoting productivity, well-being, and a positive atmosphere. With our team of skilled and dedicated professionals, we go above and beyond to transform your space into a pristine haven.
Residential Cleaning:
Whether it's a cozy apartment or a spacious family home, our residential cleaning services cater to all. We pay attention to every nook and cranny, leaving your living spaces spotless and fresh.
Commercial Cleaning:
A clean and inviting workplace sets the tone for success. Our commercial cleaning services are designed to maintain a professional and hygienic environment, ensuring your employees and clients feel comfortable and inspired.
Deep Cleaning:
For those occasions that require a thorough and intensive cleaning, our deep cleaning services are the perfect choice. We target the hidden dirt, grime, and allergens, leaving your space impeccably clean and sanitized.
Carpet and Upholstery Cleaning:
Revive the beauty of your carpets and upholstery with our specialized cleaning techniques. We eliminate stains, odors, and deep-rooted dirt, restoring their original allure.
Connect with Us:
Jannali Cleaning Services understands the importance of staying connected with our valued clients. That's why we maintain a strong online presence across popular social media platforms. Follow us on Facebook, and Twitter for cleaning tips, promotions, and updates. Join our community today and be part of the conversation!
Conclusion:
Jannali Cleaning Services, powered by Shire Cleaners, takes pride in delivering exceptional cleaning solutions that exceed expectations. With our wide range of services, attention to detail, and dedication to customer satisfaction, we have earned the trust of the Jannali community.