Regular House Cleaning: What To Expect From Professionals And The Pros
Home
/
Regular House Cleaning: What To Expect From Professionals And The Pros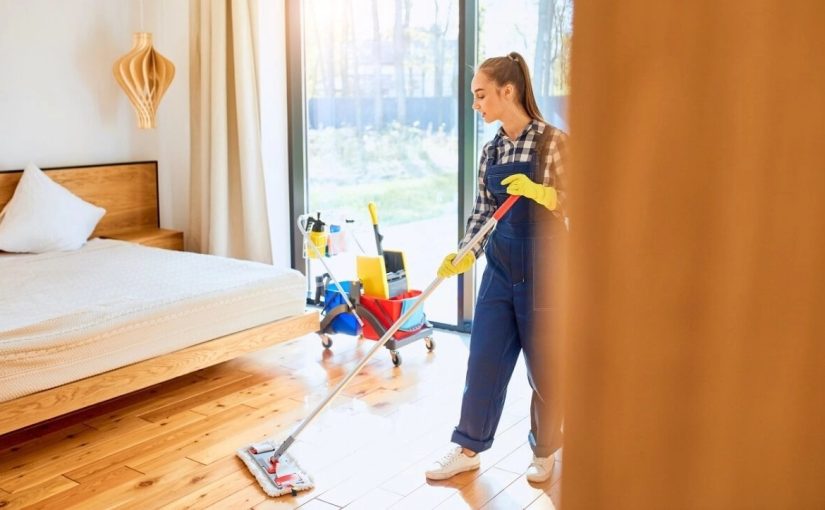 Getting an unpleasant odour and spotting stains here and there? Want to better the quality of your life? Then you must pay attention to your home and opt for a regular house cleaning service!
No! The DIY route can not deliver you the optimum results. It is better to opt for professional cleaners for your living space. Most Australians rely upon pro cleaners to keep their habitat well maintained. Yes! Statistics say The Australian cleaning industry is currently worth about $12 billion. And reports show that cleaning businesses will employ about 151,300 people in the coming days.
So, relying on professional cleaners for your home is a brilliant decision!
But what exactly will cleaning technicians do during the cleaning session? Get a complete insight below! Besides, don't forget to explore the perks you can avail yourself of by opting for a regular house cleaning service!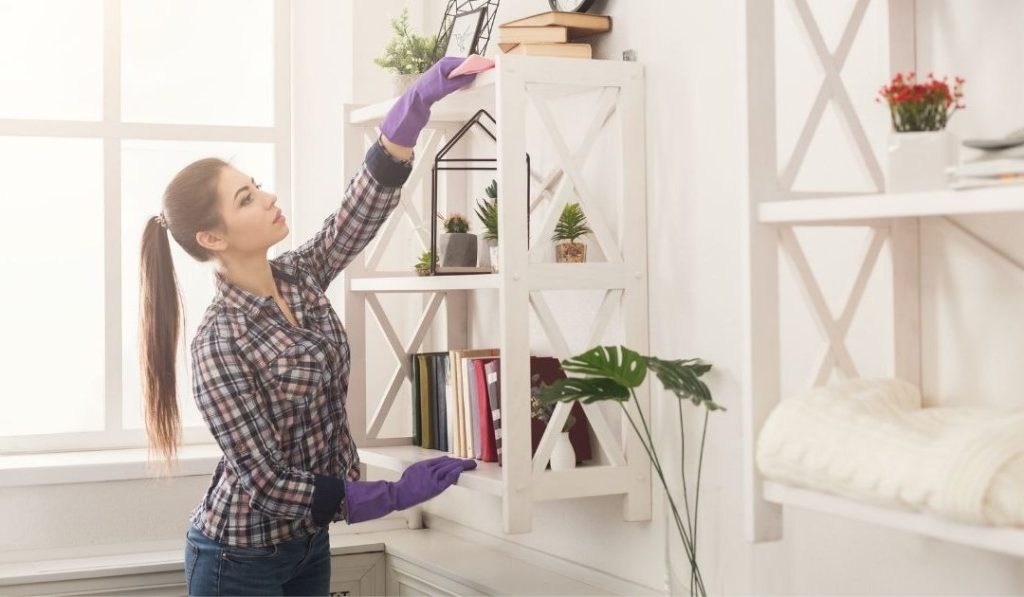 The Perks You Can Avail Off By Hiring Professional Regular Cleaning Service!
No More Stress Thinking About Cleaning
The main thing most homeowners hate about cleaning is not the actual cleaning, but the stress associated with it. When you can finish a cleaning task, you feel great. But a week later, you need to think about doing it again.
And after some time, the cycle of thinking about cleaning overshadows the reward of finishing, and you lose the excitement.
Instead, hiring a cleaner for regular house cleaning gives you the payoff of completing a cleaning task. You feel relaxed! And it will allow you to take more control of your time.
No More Feeling Guilty About Procrastinating
As we previously mentioned, the time and energy you spend and the motivation you get at the starting get decrease after some time. And then you procrastinate the work. And when you put off a cleaning job, the guilt felt is just one extra stress.
So it is better to hire a cleaning company for regular house cleaning!
More Time To Do What You Want To Do
Cleaning actually takes plenty of time! And, it's a non-stop process as we need to maintain our property for longer.
Vacuuming all the floors is not a task you can do within an hour. Similarly, cleaning the fridge takes time, dusting takes time and much more. That time is better spent with family, socialising, or watching TV, Right?
Living In A House Or Unit That Is Always Clean
With professional regular house cleaning services, your house or unit gets always maintained to a pretty high standard. And is not it great to live in a space that is always clean?
Now it is time to know what to expect from the cleaning technicians!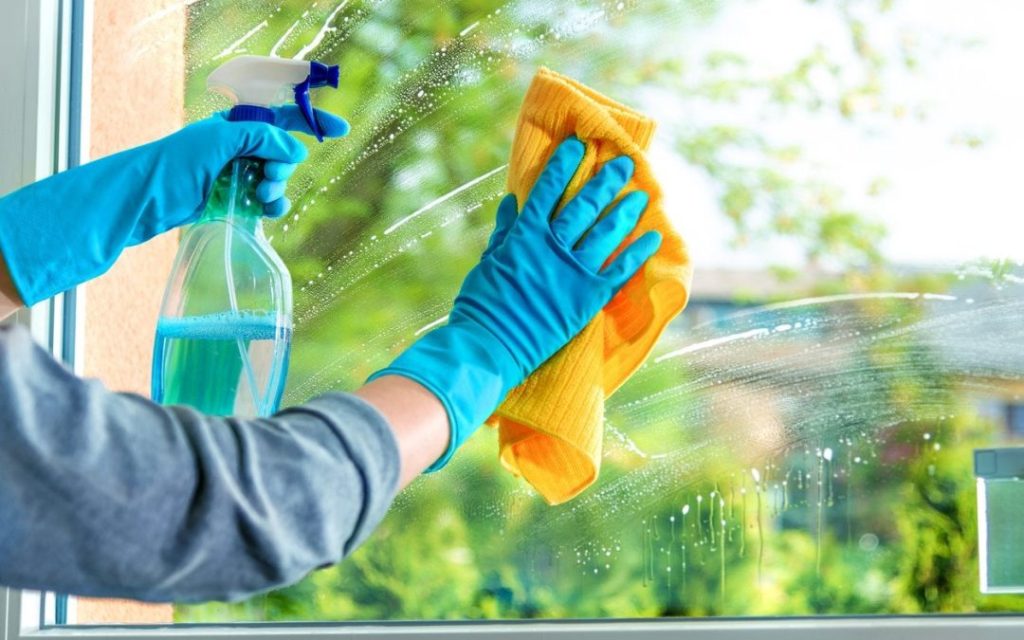 What To Expect From Pro Cleaners?
Trained cleaners perform regular house cleaning chores such as vacuuming, scrubbing, mopping, and dusting. They pay attention to every nook and corner of your home. The areas of your property that pro cleaners can clean include:
Bedrooms and Lounge Rooms: They wipe specks of dirt from light switches, skirting boards, wardrobes, cobwebs, etc.
Bathrooms: Shower screens, bathtubs, shower stalls, light switches, toilets, washing machines, mirrors, basins, taps, etc.
Kitchen: Remove stubborn stains from cupboards, ovens, stovetops, bench tops, splashback, light switches, sinks, etc.
Balconies: Yes! It gets also included in regular house cleaning jobs. Our expert cleaners pay attention to balcony floors and sliding doors too.
Living spaces: It may be your pool or any storage space.
Floors: Carpet, timber, tile, or concrete
Windows: frames and glass
And this is not all! If you have any service in mind, you can tell them. Most companies want to let them know your needs. Their trainers will offer a unique plan that perfectly fits the bill.
Now, you know what a regular house cleaning routine commonly involves. Let us discuss some tasks that you should not expect professionals to do:
Cleaners Cannot Instantly Transform Your Home!
While a detailed clean can bring fresh vibes into your house, it is unrealistic to think you can achieve it in a single clean.
Yes, your premises will look clean and smell fresh, but it may take several attempts. You will have to wait a few months to completely wipe all the hard stains and dirt buildup on a property.
How long it will take to touch the desired standard will also depend on the efficiency of the cleaners and how often cleaners come to your home.
They Should Not Tidy Up Before Cleaning
This one is not a strict rule! Pro cleaners are always willing to pick up dirty clothes and other items before they start cleaning. But if you only book a two-hour session, you will try to make the most of this time.
So instead of tasking the cleaners to put away magazines, lingeries and other clutter, clear up ahead of time. This way, they can save the first 30 minutes, which could get wasted just by putting away these items. Having empty surfaces will mean they can move more quickly around your home to perform the cleaning job.
Personal Errands is a Big No-No
The job description of cleaners does not involve running errands, like buying items from the grocery or picking up your kids from school. They would be happy to help you in maintaining a sparkling clean house. But they are not responsible for tasks that go beyond their scope of work.
What To Look For When Choosing A Cleaning Company?
Now you might wonder how to pick the right cleaners. Let us give you some sneak peeks at the criteria:
Choose a company that has experienced and friendly cleaning staff. Because they will provide you with quality, cleaning services any and every time you want.

A company that prefers free quotes and no lock-in contracts should be on your list.

And, of course, rates! Select a company that charges affordable rates!

Wrapping Up!
Need to hire professional cleaners for effective regular house cleaning? You can rely upon someone reliable in this domain. Our comprehensively trained cleaners perform cleaning chores such as vacuuming, scrubbing, mopping and dusting every nook and corner of your home. You can visit our Facebook and Twitter accounts to check our authenticity. Go through our other blogs to make yourself more informed.