The Most Common Supplies Used In Commercial Cleaning Services
Home
/
The Most Common Supplies Used In Commercial Cleaning Services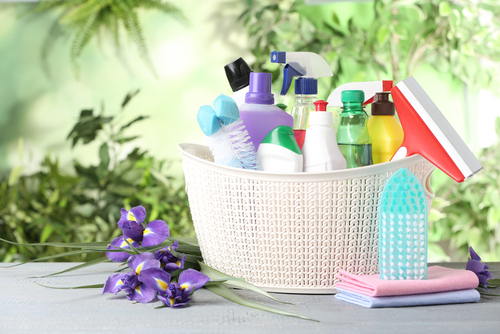 Most homeowners and business owners think cleaning products are interchangeable and indistinguishable. But when we talk about commercial cleaning supplies, there are some staples!
At Shire Cleaners, we do our best using green cleaning supplies that are good for our efficient cleaners, clients, and the environment. It allows us to offer high-quality Sutherland shire cleaning services while making our surroundings harm-free.
Because of this, you'll notice that our list of commercial cleaning supplies has some reusable versions of the most common tools.
With that in mind, here we have mentioned a few of the most popular supplies. Keep on reading!
Disinfectant Cleaners
A disinfectant is crucial as it helps limit the spread of disease, protects against the flu, and provides employees with sanitary working conditions.
However, environmentally friendly products are more effective. But both products limit the spread of volatile organic compounds and kill harmful bacteria.
Reusable Mop Heads
Many cleaning service providers use one-time use mop heads that get made of a highly absorbent fibrous material. These are an excellent choice for emergencies that involve biohazardous fluids.
However, we prefer reusable mop heads on our list of supplies for commercial Sutherland shire cleaning services. We wash the mop heads after every use, either in an industrial washing machine or soaked in a disinfectant. It allows us to deliver sanitary floors without creating excess waste.
Rubber Gloves
These are an essential part of every cleaning toolkit. Gloves protect our pro cleaners from exposure to toxic chemicals or unsanitary conditions. Depending on the weight of the glove, they get also used in emergencies. A great pair of rubber gloves keep cleaners safe when handling hazards like pet urine and blood.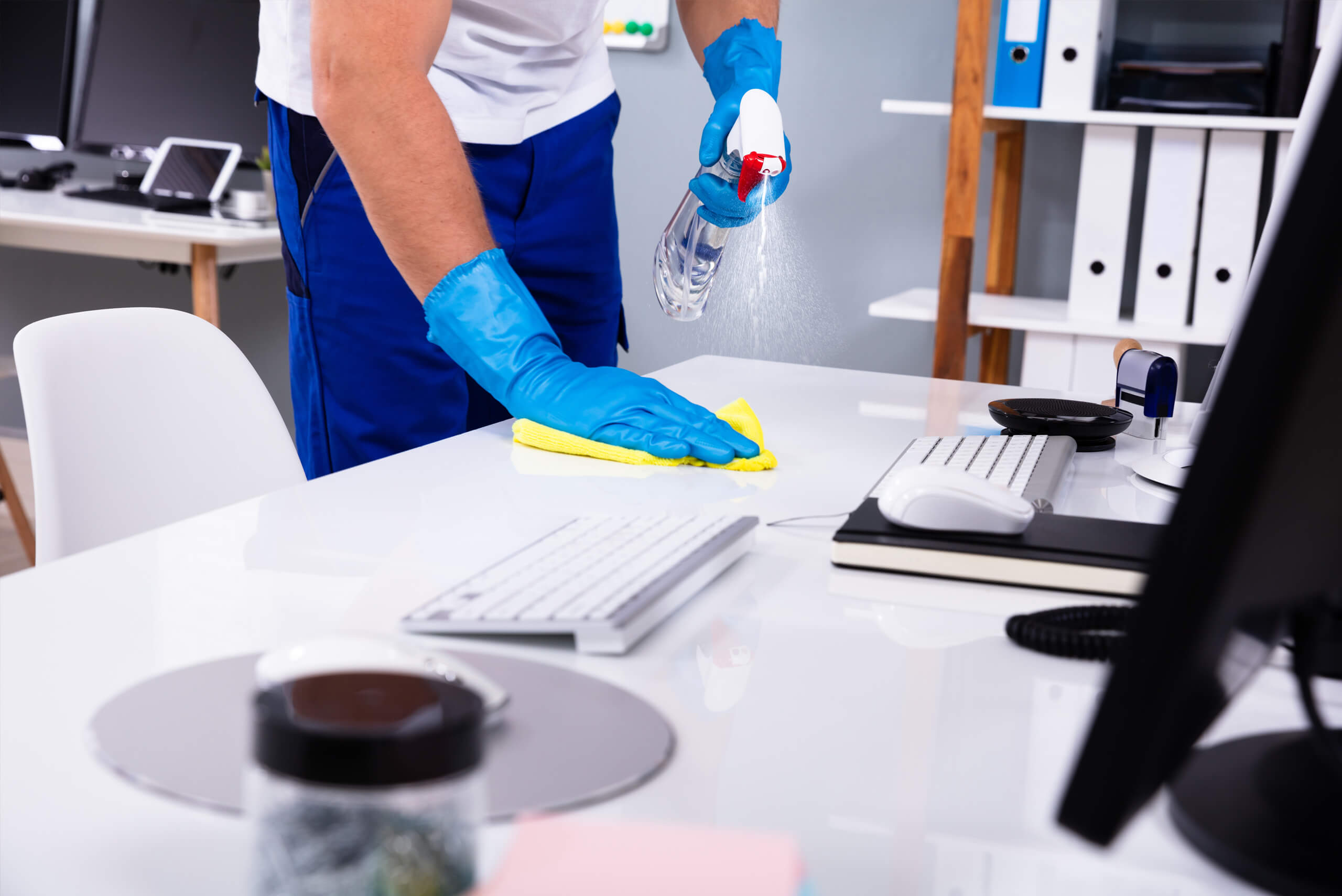 Long-Lasting Sponges
These pads get used everywhere when you hire Sutherland shire cleaning services. From cleaning kitchens to doorknobs and work areas. These sponges are a lifesaver for cleaners.
While your average sponge gets made from oil-based plastic, we use those that get sustainably sourced. Some examples are cellulose and hemp fibre sponges and natural loofahs.
Natural loofahs get typically made from a plant known as luffa. And the best part is it can get composted after use.
Rags
Yes! The rag is a must-have of the commercial Sutherland shire cleaning services. Rags are much easier to keep clean than sponges, as they have a shorter lifespan and are difficult to sanitize.
Glass Cleaner
Window glasses are a risky zone to clean even the pro cleaners. The slightest streak can make the space dirty.
Commercial Sutherland shire cleaning services use a squeegee and a window cleaning solution for the best result. These solutions get diluted at a high ratio and low concentration of chemicals to ensure a streak-free clean.
Carpet and Upholstery Cleaner
Most offices have expensive and aesthetically pleasing carpets. And these are one of the most important things to clean in your office.
They attract dust and allergen particles deep within the fibres and cause allergic reactions. Many commercial cleaning teams that provide Sutherland shire cleaning services work with harsh chemicals to strip the material.
This approach requires a lot of toxins that don't just clean but actively break down the carpet's fibres. So, choose us as we can provide customised commercial cleaning services to suit your needs. Check out our Facebook and Twitter accounts to explore positive comments!
Commercial Vacuums
Your average household vacuum can not handle the intense workload that comes with commercial places. A business space cleaning means our cleaners may need to clean hundreds of thousands of square feet a day.
That's why pro-commercial cleaners use LEED-certified vacuums. Cleaners operate them below a 70-dBA noise decibel. Moreover, you need to run using environmentally preferable batteries, such as lithium-ion.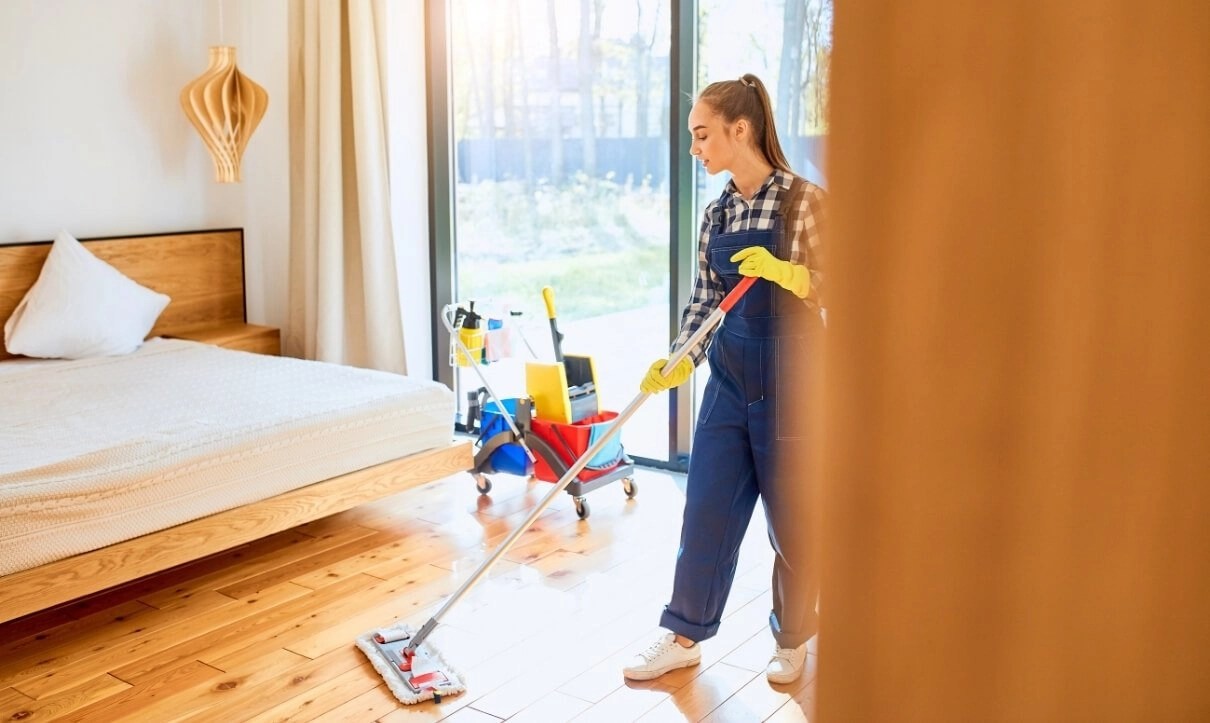 Paper Towels and Microfiber Clothes
As the name suggests, these tools get used for wiping and dusting a commercial space. Paper towels get used for quick cleaning. These are disposable, convenient, easy-to-use, and hygienic. They can soak water like wonders and help clean any surface effectively.
On the contrary, a microfiber cloth is ideal for eco-friendly cleaning and is reusable. It not only dries quickly but also leaves no lint behind. And do you know that they are cost-effective?
Sutherland shire cleaning services use it to clean desk surfaces, cabinets, cafeteria appliances, windows, etc.
An Empty Spray Bottle 
Pro cleaners must have at least one empty spray bottle in their cleaning toolbox.
They're great for rinsing chemicals away. You can fill it with water and sprinkle it when you need it.
On top of that, they're great for making solutions and distributing mixtures, like baking soda and white vinegar work wonderfully together with water.
Rather than dipping a rag in and out of the mixture, efficient cleaners use a spray bottle to hold it.
Wrapping Up!
Need to hire commercial Sutherland shire cleaning services? You can rely upon someone reliable in this domain. We are one of the leading cleaning companies where you can consult some of the most experienced cleaners. We have experienced and friendly cleaning staff to deliver you quality cleaning services. Go through our blog to learn more about us.