The Most Overlooked Areas That A Pro Cleaner Never Misses
Home
/
The Most Overlooked Areas That A Pro Cleaner Never Misses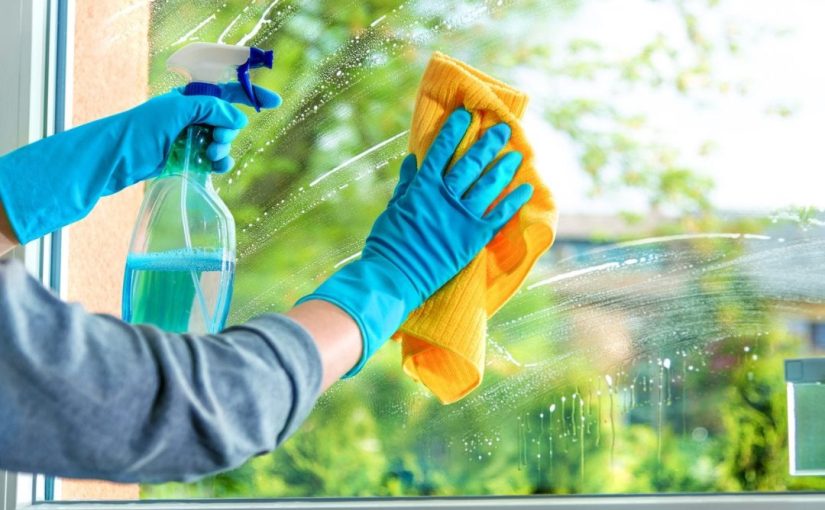 Posted on
August 26, 2022
Cleaning a commercial place seems easy, but it is not. Often, we forget to clean the crucial spots or miss areas with stubborn stains.
So, when you prepare to clean your business place before the festive season or on some special occasions, ensure you check every hook and nook and cranny. It is advisable to hire a pro-level cleaner in Sutherland Shire who never misses the spot you overlook or ignore.
Here are the most commonly missed areas that an expert never misses while offering commercial cleaning services in COMO!
Vacuuming Tight Spaces
There's a high chance of noticing dirt at the edges of the carpets. Many times, we do not vacuum properly. Though, it's hard to wipe thoroughly if your room floors have too many chords, computer machines, and laptops on the ground.
Even if you decide to clean every square inch behind the works station, computer motherboard, or CPU, check again. These are prone to areas to get found dust and dirt. And these are the hard-to-reach places too. So hire a pro cleaner in Sutherland Shire to clean these corners.
Cleaners of KURNELL take the best approach to handle this situation! We remove all the machinery, unplug the chords, and then dry clean with a vacuum hose. The vacuum hose is an effective device that picks up every tiny particle of dirt, grime, and crumbs.
Window Blinds
Does your office have blinds? You certainly don't think about cleaning them more often. These are one of the missed zones while taking the DIY route.
Do you know if you don't dust them off, your employees can get sick? Employees who have dust allergies can lead to severe issues by inhaling the accumulated pollen in the air.
So, to avoid such situations, hire a pro cleaner in Sutherland Shire to clean the window blinds once a month.
Break Room Kitchenette
In the restrooms or your canteen, you often forget to wipe down tables once your employees finish their food and clean their dishes. And the worst part is not removing the expired and excessive food from the refrigerator and cabinets. And let them deteriorate and smell out!
Want to change the atmosphere? Call a pro cleaner in Sutherland Shire and professionally clean your office canteen or kitchen area once a month. Your employees responsible for kitchen work may not be capable enough to handle the job. So, look for leading Sutherland Shire cleaning companies. Otherwise, you'll end up making the atmosphere dirty and a breeding ground of mildew.
Office Furniture
Yes! Office furnishings often get overlooked when you opt for cleaning for a reason. You assume you only need to worry about the floor and vacuuming around the furniture.
But we must say that's not an adequate commercial cleaning service! Our cleaners wipe the furniture with cotton cloth, vacuum them, and pick up all the trash sitting on them.
A professional office cleaning service of BANGOR will ensure every hook and nook of the office looks phenomenal. So, hire them before forgetting to clean these areas that a pro cleaner in Sutherland Shire never misses.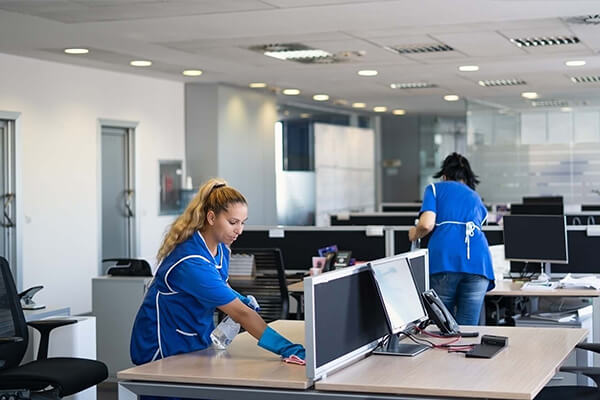 How Does A Pro Cleaner Clean An Office Chair?
Your office chair needs a deep cleaning to make it spotless.
Cleaning a Plastic Office Chair
The ideal way to clean a plastic office chair is using dish soap and water. If the chair gets very dirty with excessive use, an expert uses a powerful cleaning agent and makes a mixture to wipe out stains gently. Then rinse with a cotton cloth to make it dry.
Cleaning a Mesh Office Chair
The best cleaner for this kind of furniture is dish soap. We begin by vacuuming to wipe out loose debris. Consider using vacuums with the brush attachment. Then make a solution with a small amount of dish soap and warm water. Dip a cotton cloth in it and clean the stains.
Cleaning a Leather Office Chair
Nowadays, most companies of WOOLOOWARE use leather office chairs, though cleaning them generally is easy. As leather does not absorb oils from your body, stains get removed with ease as long as you use the right cleaner in Sutherland Shire.
The best cleaner to remove spots from a leather office chair is the cleaning foam. Applying cleaning solutions can be a poor idea as it can make seats too harsh.
So, we prefer to use a small amount of cleaning foam to scrub the stain. You can add some drops of warm water to it. Do not forget to use a cotton cloth to dry out the chair.
Want to provide extra protection? You can add a leather protectant to your leather office chair.
Wrapping Up!
Need to hire a pro commercial cleaner in Sutherland Shire? Remember to choose a leading company for this task. We are committed to providing A-class commercial and office cleaning services. Check out our social media pages (Facebook and Twitter) to explore more about us.