The Places to Be Cleaned: What to Expect from a House Cleaner?
Home
/
The Places to Be Cleaned: What to Expect from a House Cleaner?
Posted on
October 7, 2023
In the quest for a pristine and comfortable living space, the services of a house cleaner can be a game-changer. Whether you're a busy professional, a parent juggling multiple responsibilities, or someone who values a spotless home, understanding what to expect from a Kurnell house cleaner is essential.
In the following lines, we'll take you on a room-by-room journey, exploring the key areas a house cleaner will address. From the cozy corners of bedrooms and lounges to the gleaming surfaces of bathrooms and kitchens and the often-overlooked spaces like balconies and laundries, we'll unveil the comprehensive cleaning checklist that ensures your home shines from top to bottom.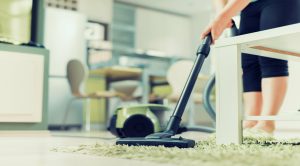 Explore the benefits of House Cleaning with our cleaning service:
1. Bedrooms and Lounge Rooms:
House cleaners like ours pay special attention to bedrooms and lounge rooms—the heart of your home. It includes dusting and wiping down surfaces, vacuuming or sweeping floors, changing bed linens, fluffing pillows, and ensuring a tidy and inviting ambiance. Hence, book our service via Facebook!
2. Bathrooms:
Bathrooms receive meticulous care. House cleaners like ours clean and disinfect sinks, toilets, showers, and tubs. We wipe down mirrors, faucets, and fixtures, ensuring a germ-free and sparkling space. Floors are swept and mopped, and any cobwebs or dust get removed. Want to see images of our services? Visit our Twitter handle!
3. Kitchen:
The kitchen is where cleanliness is paramount. We clean countertops, sinks, and appliances. Our cleaners wipe down cabinet exteriors and sanitize high-touch areas. We ensure that your kitchen is not only clean but also safe for food preparation. So, contact us!
4. Balconies:
Outdoor spaces like balconies often accumulate dust and debris. A Kurnell house cleaner will sweep or mop balconies, clean outdoor furniture, and remove cobwebs. This attention to detail extends your living space to the outdoors.
5. Laundries:
Laundries are often overlooked, but not by professional house cleaners of Shire Cleaners. We clean washing machines, dryer exteriors, cupboards, sinks, taps, and countertops. Floors are swept and mopped, and lint or dust is cleared away.
6. Living Spaces:
Living rooms, dining areas, and common spaces need a thorough cleaning. It includes dusting and wiping down surfaces, vacuuming carpets or cleaning rugs, and ensuring your shared spaces are comfortable and inviting.
7. Floors:
House cleaners tackle floors throughout your home. Carpets get vacuumed, or rugs are shaken and cleaned. Hardwood or tile floors get swept and mopped, ensuring your every footstep is on clean, fresh surfaces.
8. Windows:
Clean windows elevate the appearance of your home. House cleaners often offer window cleaning services, ensuring that your windows are streak-free and crystal clear, allowing natural light to flood your space.
In addition to these room-specific tasks, you can also expect general cleaning duties such as dusting surfaces, wiping down high-touch areas, and emptying trash bins throughout your home. House cleaners tailor their services to your definite needs and preferences, so you can always expect a customized cleaning experience.
Closure:
A professional Kurnell house cleaner like ours is the right person to make your home spotless and inviting. Our trained and impeccably efficient cleaners perform cleaning chores such as vacuuming, scrubbing, mopping, and dusting excellently.