The Secret of Glass Door and Window Cleaning Like a Pro!
Home
/
The Secret of Glass Door and Window Cleaning Like a Pro!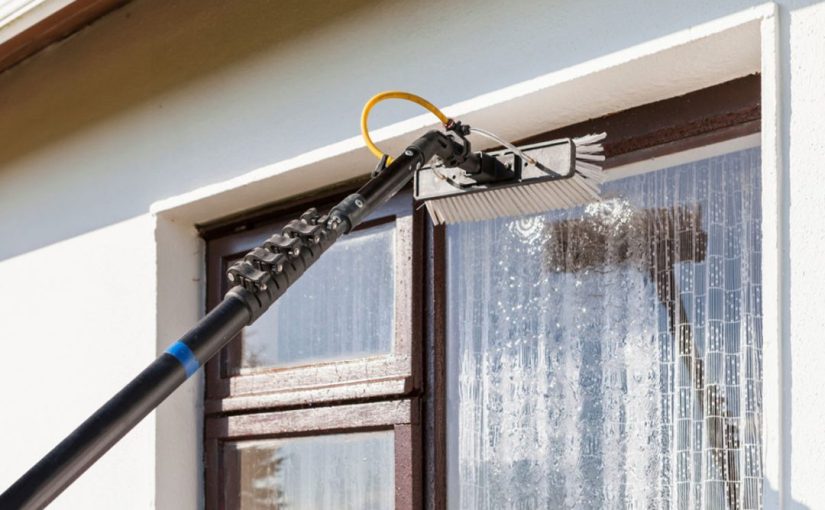 Who else doesn't want their glass doors and windows to shimmer and sparkle! Of course, you are not an exception, and that's why you prefer hiring our house cleaning experts to have a splendid result and achieve it all instantly. Don't you think our house cleaners are like your genie in a lamp to make all your wishes come true!
But not every time, it's possible for you to hire us, especially while running out of time! That's why our expert cleaners have shared a few pro-tips of the glass door and window cleaning here.
Glass Door and Window Cleaning Tricks From Pros
Well, you don't have any magic carpet to lift you up or down and reach you to every nook of your glass panels! Thankfully, we, Shire Cleaners, are here to guide you! Our professional house cleaners have spilled their secrets to clean even the filthiest glass door and windows. Have a look:
Collect the items you need for glass door and window cleaning:
Here is the stuff you need to leave your windows and glass doors sparkling every time, like:
The small bucket that you can carry while climbing the ladder

Cleaning spray bottle

A soft-bristled brush to avoid stains and scratches on the glasses and reach deepest corners to remove the dust

Bring a ladder if you can't reach the top of your glass doors or windows

Top-quality squeeze to eliminate the dust and debris from the window panes

Rubber gloves
Chose a cloudy day
Maybe you don't know that a sunny day can get in the way of cleaning your windows and glass doors. The heat dries up the cleaning agent quickly on the glasses that leave visible stains and streaks. The best time is when you find the sun hidden behind the clouds if you really want spotless glasses!
Cleaning solution:
You can go for any of the following cleaning solutions to have a shimmering glass door and windows. Such as:
Take ½ cup white vinegar, a few drops of essential oils (lavender or lemon), and two cups distilled water and mix it. Shake before applying.

Combine ¼ cup rubbing alcohol, a few tablespoons of white vinegar, and one cup of distilled water. Add water, mix all, and shake thoroughly!

Use a few drops of mild dishwashing liquid and 16 oz hot water in a bucket.
Was it helpful? Let us know! Also, if you like our ideas, follow our Facebook page, like, and share with your friends and families. Stay in touch!