Unveiling the Best Cleaner in Bangor: Shire Cleaners
Home
/
Unveiling the Best Cleaner in Bangor: Shire Cleaners
Maintaining a clean and organized living or working space is crucial for our overall well-being and productivity. In the vibrant city of Bangor, one name stands out when it comes to exceptional cleaning services – Shire Cleaners. With their unwavering commitment to providing top-notch cleaning solutions, Shire Cleaners has earned a reputation as the best cleaner in Bangor. In this blog, we will explore the reasons behind their success and how you can benefit from their exceptional services.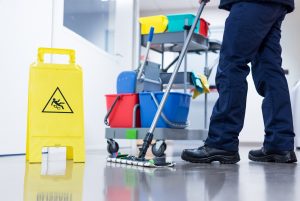 The Comprehensive Cleaning Services of Shire Cleaners
At Shire Cleaners, they understand that every space has unique cleaning requirements. From residential properties to commercial establishments, Shire Cleaners offers a wide range of cleaning services tailored to meet your specific needs. Whether you require a deep carpet cleaning, a thorough end-of-tenancy cleaning, or regular office cleaning, they have got you covered.
Their team of highly trained and experienced professionals employs state-of-the-art equipment and eco-friendly cleaning agents to deliver outstanding results. With keen attention to detail, they ensure that every nook and cranny is thoroughly cleaned, leaving your space looking immaculate.
Exceptional Customer Service and Reliability
One of the key factors that sets Shire Cleaners apart from the competition is its commitment to exceptional customer service. They value their customers and prioritize their satisfaction above all else. From the moment you contact Shire Cleaners, their friendly and responsive staff will guide you through the process, answering any questions or concerns you may have.
Shire Cleaners also understands the importance of reliability. They strive to meet deadlines and deliver consistent, high-quality results every time. Whether you need a one-time deep clean or regular maintenance, you can rely on Shire Cleaners to be punctual and efficient, ensuring minimal disruption to your routine.
Connect with Shire Cleaners on Facebook and Twitter
Shire Cleaners understands the power of social media in staying connected with their valued customers. To keep up with the latest news, promotions, and cleaning tips, be sure to follow them on Facebook and Twitter. By following their social media accounts, you can stay updated with their services and benefit from any exclusive offers they may have.
Contact Shire Cleaners Today!
If you are in need of the best cleaner in Bangor, look no further than Shire Cleaners. With their exceptional cleaning services, commitment to customer satisfaction, and reliability, they are the go-to choice for all your cleaning needs.
To experience the outstanding services provided by Shire Cleaners, simply reach out to them today. Visit their website or give them a call to discuss your requirements and schedule an appointment. Their dedicated team will be delighted to assist you and ensure your space is spotless.
Conclusion:
In a bustling city like Bangor, maintaining a clean and hygienic space is paramount. Shire Cleaners stands as the leading provider of exceptional cleaning services in the area. With their comprehensive range of services, exceptional customer service, and reliability, they have rightfully earned the reputation as the best cleaner in Bangor.