What Does An End-Of-Lease Cleaning Actually Include?
Home
/
What Does An End-Of-Lease Cleaning Actually Include?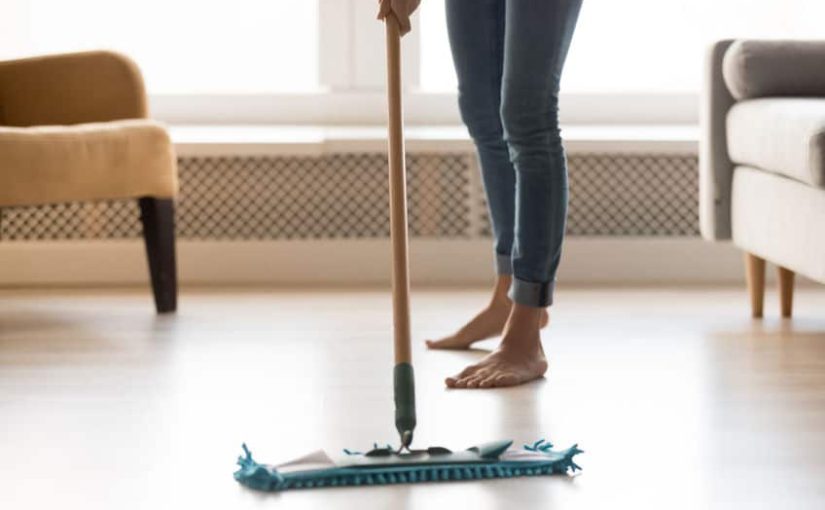 Everyone who has had to move more than a few times in their life understands how daunting the process is. You need to leave the property keeping in the same condition you found it first. 
Obviously! We aren't talking about the general dusting and quick vacuuming. No! before you move out, you'll have to complete the so-called end-of-lease cleaning mission. It involves so many things, as you have to restore the initial state of the property.
Actually, the end goal of the entire process is to make your landlord satisfied. So that you can get back your security deposit.
However, do you know what end-of-lease cleaning actually includes? Continue reading to explore!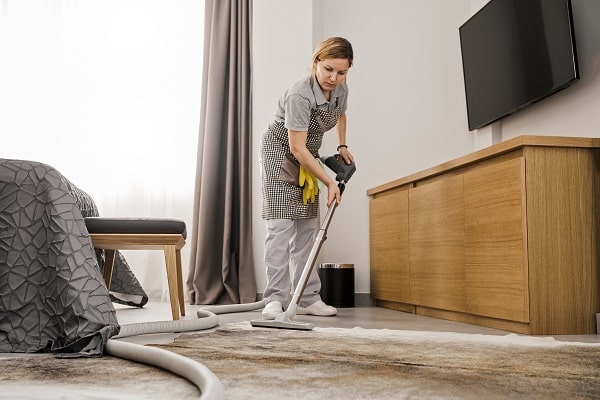 End Of Lease Cleaning: What You Need To Know To Get The Security Deposit Back?
Bedrooms
Yes! The process should start with the main bedroom and then provide attention to the rest, as it will take the most time. Here, explore the things you need to look out for in your bedroom before leaving the property.
Mattress
Our cleaners of end-of-lease cleaning start the job by vacuuming the mattress. If you can afford it, opt for steam cleaning to disinfect it.
Sofa Set And Reading Table
If these two have come with your property, you can make it neat and clean before moving out.
Wardrobes, Cupboards, And Drawers
Remove all of your possessions and help cleaners dust and wipe. Remember to check the inside and outside of your wardrobe, cupboards, and drawers.
Mirrors, Picture Frames, And Other Wall Decorations
You can remove the picture frames if these are yours. Besides, clean the mirrors and other wall decorations that will remain on the property after you move out. 
Living Room
Cleaning the living room mainly involves a lot of dusting and vacuuming. But, the task doesn't end there. Read the following to know the places you need to provide attention to before you move out:
Cupboards And Shelves
Empty the cupboards, and remove all books, and home decors from the shelves. It will help cleaners dust and wipe the palace with ease.
Floor
Professional cleaners like us use avant-garde techniques to vacuum the entire room. They clean the areas under the furniture and every hook and nook efficiently. So, contact us!
Rugs and carpets
In Australia, steam cleaning the carpets is necessary for all tenants before moving out. And steam cleaning is not a simple procedure. You need to hire professionals and schedule a session beforehand.
Furniture
Dusting all the furnishings is also included in the end-of-lease cleaning service. At least the furniture that comes with the property. It will be great if you put them back in the position you've found them.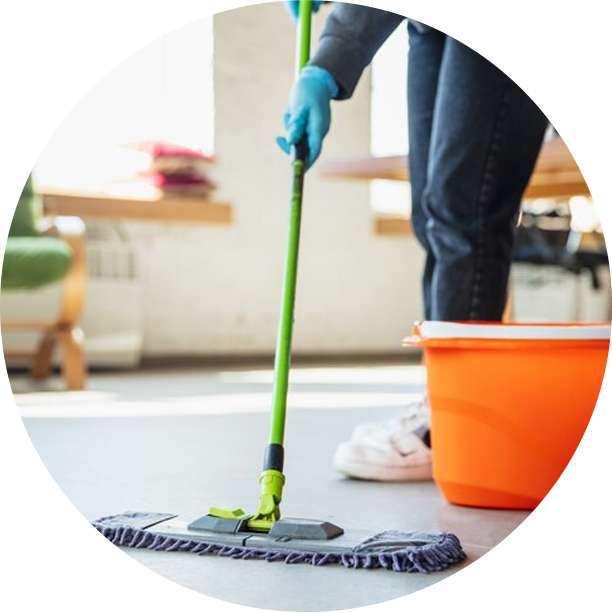 Kitchen
Some parts of your home will require a bit more attention for cleaning, and the kitchen is one of them. So, it is best to rely upon a solid team of end-of-lease cleaning professionals who know all the areas you need to take care of and how:
Cooking Areas
Cleaning your oven, racks, griller, and stovetop is needed. Do not forget to check that your cleaners have removed all detergent spots and wipe marks too.
Sink
It may be the most used space in the kitchen. The end-of-lease cleaners polish the water spout and tap off your sink. They remove any icky leftover food bits from the drain.
Countertop And Other Surface Areas
If your kitchen work areas get made from a capricious material, you need to use the right cleaning detergent. And for that, only professional cleaners are the best person. 
Cupboard And Drawers
Empty all of your storage spaces before arriving at the cleaner. Pay extra attention to the area where you store all the fragile items. So that cleaners can wash those places without leaving water circles behind.
Bathroom
Cleaning the bathroom is definitely included in the list of end-of-lease cleaning. You just can't overlook the place. Here is how to keep the bathroom fresh before you move out:
Mirrors
Yes! you can start with mirrors! The pro cleaners responsible for the end-of-lease cleaning service use a piece of newspaper and detergent to wipe clean the mirror. In this way, they make sure you don't leave any marks behind.
Toilet
No! You do not want to do it by yourself! Okay! Hire cleaners to wipe all the stubborn stains. They will disinfect the whole thing and cleanse the inside of the toilet tank.
Shower
Removing mould from the showerhead, taps, and glass screen is difficult. Expert cleaners like us use proper solutions to make them extra shiny.
You can visit our Facebook and Twitter accounts to check our authenticity.
Entrance Hall, Hallway, And Staircase
Generally, these spaces are small and don't have many furnishings, so it will take less time. Here is what you need to take care of in the entrance hall, hallway, and staircase:
Remove Cobwebs
It's a good idea to destroy all the spider houses you spot in your apartment. Leaving them behind will give the apartment a messy look that is not welcoming! Your homeowner will not get pleased after seeing spider houses.
Curtain Rails And Picture Frames
Just giving them a quick dusting can give them a fresh look.
Doors
It will be best if you can remove the dust and polish them on both sides.
Light Switches, Fittings, Lampshades, Etc.
Most of us overlook these parts but cleaning all light switches, light fittings, power sockets, and plugs is necessary.
Exterior Areas
Veranda And Patio
Clean any outdoor surfaces like the veranda or patio are needed too. If the property has a BBQ or garden furniture, do not forget to take care of those.
Pool
If the property has a pool, you may have many splendid memories of it. Make sure to clean it and take care of the filter so that the next tenant can enjoy the same.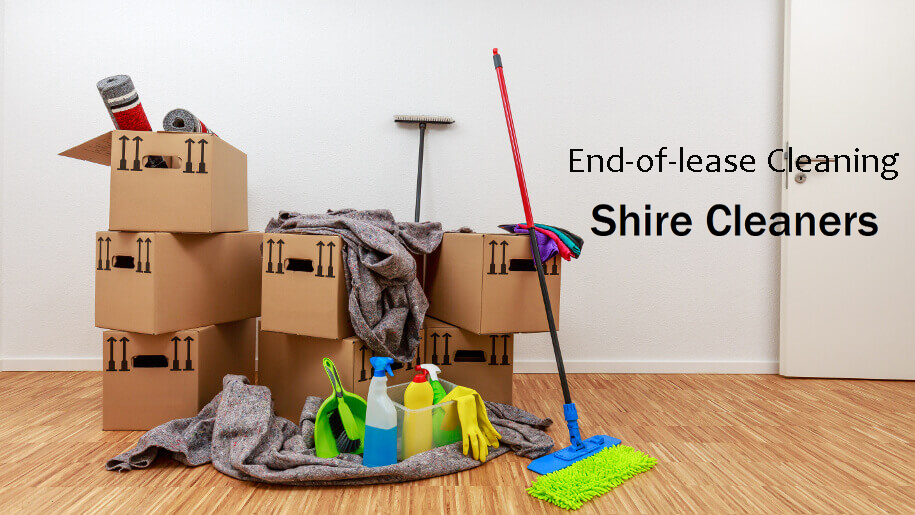 Wrapping Up!
Need to hire professional cleaners for guaranteed end-of-lease cleaning? You can rely upon someone reliable in this domain. Our cleaners deliver guaranteed end-of-lease cleaning at the most upfront pricing. We have the latest and advanced technical training and are fully equipped as well. Feel free to go through our other blogs to make yourself more informed.