3 Rules of Regular House Cleaning to Keep Your Bedroom Clean!
Home
/
3 Rules of Regular House Cleaning to Keep Your Bedroom Clean!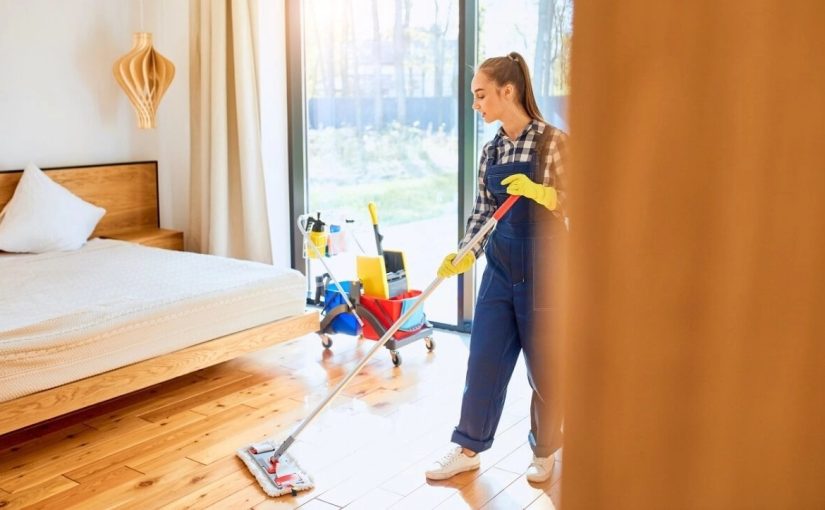 'The Impossible'- You may have already tagged this word to your thoughts of bedroom cleaning. Yes, cleaning has always been at the last of the to-do list for every homeowner, especially the bedrooms and bathrooms. For regular house cleaning, our professional cleaners are there to sparkle not only your bathroom or bedroom but the entire home.
Still, there are some efforts you need to put to keep your bedroom clean every time, even after getting it professionally done by us. And we are here to tell you HOW!
Regular House Cleaning Tips to Make Your Bedroom Cleaner Than Ever
Making the room messy is easier than cleaning, of course! But by following our surefire ways, you can make the 'Impossible' possible. Have a look:
Never let the clutter rule the roost!
There's always the clutter behind a messy bedroom! If you notice, you can find it in almost every corner of your home, from the tabletops to closets to coat racks. Getting a clean and tidy bedroom is easy when you start decluttering it. Don't let the emotions get in here! Think practically and decide which stuff you need to get rid of or no longer in use.
Don't leave the clothes lying everywhere!
It's been years since we have been providing cleaning services in Taren Point and in most cases, we have discovered that the reason for messy bedroom clothes lying around! Things happen like you are going out somewhere. So, you pull out three or more outfits in a rush, try all while getting dressed, finalize the one, and leave the rest on the bed.
Change your habit and develop some ones to avoid leaving the clothes around, like:
Never pull out the clothes in a hurry

Hang up your outfits after returning

Put the dirty clothes in the laundry

Check every day if you have left anything outside
Make your bed first:
Get this into your habit and stick to it! Making your bed takes just more than a minute. If you start your day on the right foot, you will feel motivated all day. Besides, a clean bed gives a more elegant look to your bedroom. But if you prefer professionally cleaned bedrooms, contact us!
Now, if you need just bedroom cleaning or the entire home, we provide a customized schedule and cleaning plan. To learn more about it in detail and stay connected, you can follow us on Twitter!