That's Why Homeowners in Sydney Love Our House Cleaners!
Home
/
That's Why Homeowners in Sydney Love Our House Cleaners!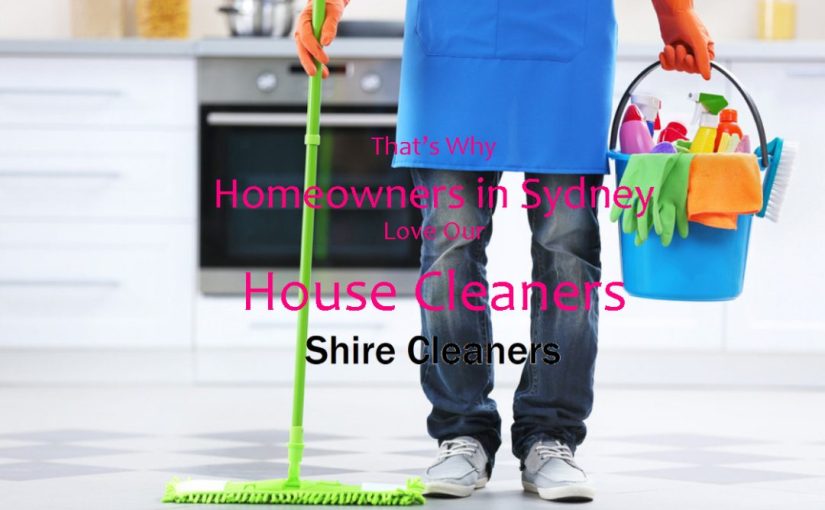 Are you a Sydney-sider? Well, you can't be unless you love the glorious waterways and beaches, bush gateways, Opera House, and the truth that this city is the most bustling one in Australia! But there's another thing that a Sydney-sider can't miss loving, that is expert cleaning. After all, having professional house cleaners in Sydney makes life a little easier!
In fact, we find almost no one who hands up and says, "I love house cleaning!" It's the household chore that anyone barely likes to be on their to-do list and enjoy. And doing something you don't like in free-precious time doesn't make sense! Yet, most Sydney-siders want to get it done by a professional cleaner.
What Makes Our House Cleaners So Loveable by Sydney-siders?
At Shire Cleaners, we have found an increasing demand for professional house cleaning over the years. Actually, as the homeowners get busy with their hectic schedules, they realize outsourcing the cleaning task is essential. And it's necessary, especially when you have no time, or you don't prefer it to do!
Our expert cleaners not only allow you a better living but free hours and now worry about cleaning the entire home. Don't you think that it's a Win-Win situation?
Stress-relieving:
No wonder Sydney-siders, who have a big home with a family, love our house cleaners! Outsourcing regular cleaning can save you from a lot of work to upkeep your premises and keep them clean. And you feel stress-free when you know you don't have to drag the mop at the end of the day.
You want to relax:
As stated, Sydney is the busiest business city in Australia which means you can expect a huge load of work. And if you are from another city, you need to commute daily, which takes half of your day. Of course, you prefer relaxing on the couch rather than cleaning after heading back home on the eve. With our house cleaners, you can take care of that with weekly or one-off cleaning!
Our cleaners are ready to get your cleaning tasks done, whether you live in a house or an apartment. They are professionally trained to leave your home spike and span every time. If you haven't tried us out ever, get regular, weekly, or one-off clean to see the difference!
Also, free up your time and engage yourself in something else. To learn more about us, follow us on Facebook and Twitter! Stay in touch!